OBB Game Time: Miami Hurricanes vs. Georgia Tech
It is OBB Game Time Miami Hurricanes vs. Georgia Tech. The Hurricanes will take on the rambling wreck in Atlanta after being embarrassed at home by the Florida State Seminoles. The Hurricanes lost 45-3 and will now be searching for some answers on both sides of the ball. Can the offense finally score a touchdown after two consecutive weeks without one? And will the defense give up another big play?
The Miami Hurricanes hold the current winning streak over Georgia Tech with one. In terms of the all time series this is split right down the middle. Both teams have 13 wins. The Hurricanes boast 5 national championships while Georgia Tech sits only one behind with 4. The Hurricanes have the 18th best winning percentage all time at .627. Georgia Tech is 34th with a .582 winning percentage all time.
Miami has the advantage over Georgia Tech in Consensus All-Americans (36) Heisman Winners (2) NFL Draft Picks (355) and First Round Draft Picks (67) Georgia Tech holds the advantage in Conference Championships (15) Bowl Games (45) Wins All Time (748) and Bowl Record. (.556)
Game Time: Sat, Nov 12 at 3:30 PM
Location: Bobby Dodd Stadium at Historic Grant Field, Atlanta, GA
TV: Regional Sports Network
Weather: 62 Degrees Partly Cloudy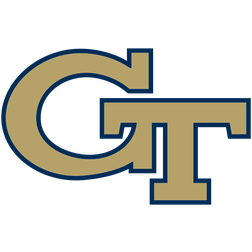 Georgia Tech Yellow Jackets (4-5)
Team Stats (2022)
PTS/G: 17.4
Pass Yards: 209.9
Rush Yards: 138.9
Opp Pass Yards: 243.8
Opp Rush Yards: 180.6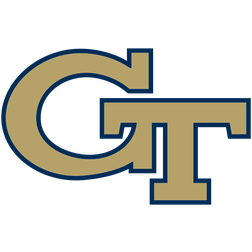 Starting QB: J. Sims
1115 YDS 5 TD, 3 INT
Miami Hurricanes (4-5)
Team Stats (2022)
PTS/G: 24.7
Pass Yards: 284.6
Rush Yards: 131.6
Opp Pass Yards: 247.7
Opp Rush Yards: 126.2
Starting QB: J. Brown
37 YDS 0 TD, 1 INT
ODDS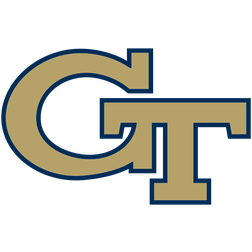 -1.5
GT with a 53% Chance to Win
GIVE ME THE KEYS – OBB GAME TIME- MIAMI HURRICANES VS. GEORGIA TECH
Get whoever Starts at QB Comfortable. We listed Jacurri Brown as the starter but it's anyone's guess. Whoever QB1 is needs to find a rhythm early and hopefully there is a game plan that centers around their strengths. If Brown is the guy sprinkle in passing concepts that he prefers. You simply cannot go on the road and try to beat P5 teams one dimensional. If Garcia goes, try to give him easy access to check downs in case the routes aren't there.
Pound the Rock. Try to find the ground game you had early on in the season. A running game travels and you will need to rely on it especially when both reported quarterbacks are struggling to find their way. Rooster popped a run last week and hopefully he put the fumbles behind him. Parrish has been the feature back this year (120 Car, 569 YDS, 4 TD) and hopefully that trend continues.
Throw Everything out the Window.  Try new things. Experiment with other guys on the roster. Gamble. Have some trick plays dialed up. Play like a dangerous team who has absolutely nothing to lose and everything to gain. Nothing you have done up to this point has worked, especially offensively. So go for broke. The Hurricanes have to win two games in three weeks to achieve bowl eligibility. If it means to do so, it has to go for the knockout.
In summary have a 60/40 run to pass game plan and take shots.
Share This Story, Choose Your Platform!